The United States Postal Service has announced the new stamps for 2022. The stamps are described as miniature works of art, and celebrate American culture and history.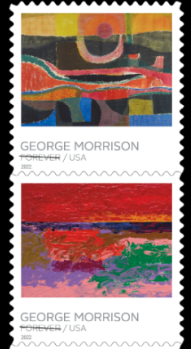 And one of the panes will feature the work of the late modernist artist, George Morrison, who was from the Grand Portage Band.
Here's reporter Leah Lemm speaking to Briand Morrison, son of George Morrison.
Reporter: Boozhoo, Briand. Can you please introduce yourself?
Briand Morrison: Yeah. My name is Briand Morrison, I'm from Grand Portage.
Reporter: Can you give a bit of background information on your father, George Morrison's, inclusion in the United States Postal Service's 2022 Forever Stamps?
Briand Morrison: We've been working on it for about two years now. There were several phases to go through, and the first was the copyright issues, and then all the legalities of the images that they wanted to use. And then once that was done, then the art department took over, and then they formatted the pieces and made the stamps the way they are.
There are five images to be used. They're all oil or acrylic on canvas, ranging from 1949 to 1995. So it's a good span of his work through the years. And I think the pieces are a very good representation of his work in general. It's very abstract expressionist style. And then all of the pieces show the horizon line, which was his sort of mark. And then they're kind of constructionist, abstract images of landscape.
Reporter: How are you feeling about your father, George Morrison's, work being chosen?
Briand Morrison: Oh, I'm excited. I'm very happy for him. And I'm happy for the people of Grand Portage, and young, aspiring Native artists who can take this with them in their creative ventures.
Reporter: Do you know why your father George Morrison's work was selected?
Briand Morrison: His body of work is the reason why. And I don't know if they're recognizing him because he was Native or not, that may have something to do with it. I know. I mean, I appreciate the fact that they're very sensitive to his culture and background.
See, I think that he was right in there with the very well known painters; Jackson Pollock, Willem de Kooning, Franz Kline. And he was their colleague, and colleagues, and they were all friends. But the other three names that I mentioned are really big names. And then the fact is, is that my father's work was on-par with theirs, okay? But he wasn't really mentioned, and he wasn't really allowed to. They couldn't allow him to gain the fame that they did. I think that is because he was Indian.
But anyway, so now on the basis of his work, he is being recognized. And since he died in 2000, the major shows that have happened have spurred on dialogue on the subject of, what is Native art anyway? So they coined the phrase Native modernism, that's the name of the art movement. And then they attributed George Morrison to being the founder of the new Native modern art movement.
Reporter: Miigwech, Briand Morrison, son of artist, George Morrison.
Reporter: Other panes announced include Butterfly Garden Flowers, musician Pete Seeger, and Women's Rowing. For Minnesota Native News, I'm Leah Lemm.
Minnesota Native News is produced by Ampers. Diverse radio for Minnesota's communities made possible by funding from the Minnesota Arts and Cultural Heritage Fund, and the citizens of Minnesota.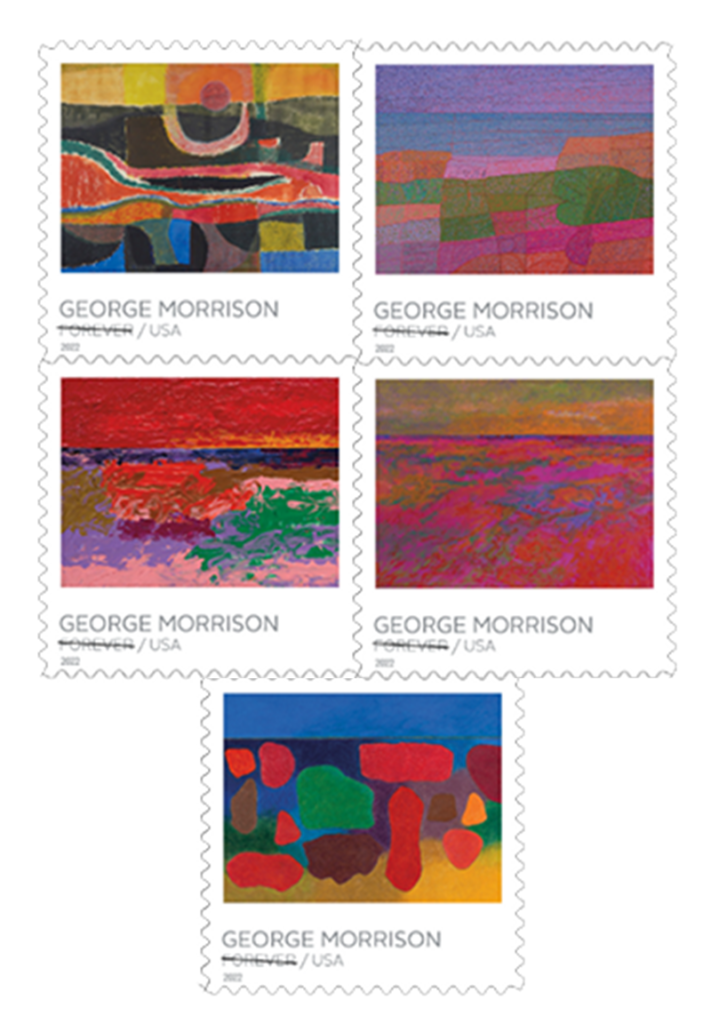 Subscribe to Minnesota Native News in your favorite podcast app