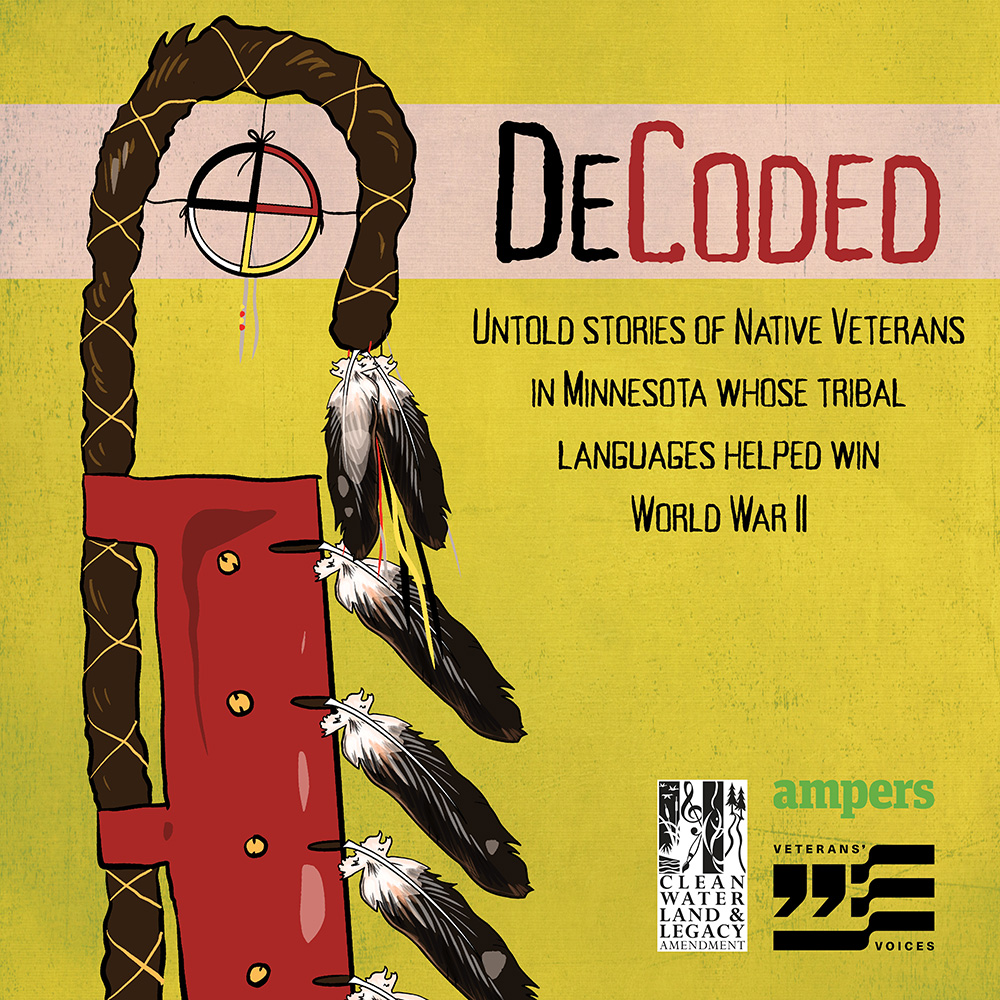 ---
The Untold Stories of Native Veterans in Minnesota Whose Tribal Languages Helped Win World War Two.
The government that tried to destroy Indigenous culture used it as a weapon on the battlefield. Most of the men who had been sworn to secrecy during the war kept those secrets as long as they lived. But their families and tribal communities remember.
Host Travis Zimmerman helps tell two stories: One about Lex Porter, an Ojibwe-speaking code talker from Grand Portage and a member of the Fond du Lac band of Lake Superior Chippewa (Nagaajiwanaang); the other about Reuben St. Clair, a Dakota-speaking coder talker from the Lower Sioux Indian Community (Mdewakanton).
The World War Two code talker program was declassified in 1968. The public learned about Navajo (or Diné) Marines who were deployed in the Pacific Theater.
Then, in 2008, Congress passed the Code Talker Recognition Act to acknowledge other tribes whose languages had been used in the war. In 2013 it honored tribal leaders and families from 33 tribal nations. We'll never know the number of actual code talkers, but the stories they shared are still being told.
Special thanks:
Gary Robinson at Tribal Eye Productions
Travis Zimmerman, Grand Portage Band of Lake Superior Chippewa
Freedom Porter, Grand Portage Band of Lake Superior Chippewa
Darlene St. Clair, Lower Sioux Dakota Oyate
 Moira Villiard, Fond du Lac Band of Lake Superior Chippewa
 Allison Waukau, Menominee/Navajo
Laurie Stern, producer
DeCoded is produced by Minnesota Native News & Ampers, Diverse Radio for Minnesota's Communities with support from the Minnesota Arts and Cultural Heritage fund.