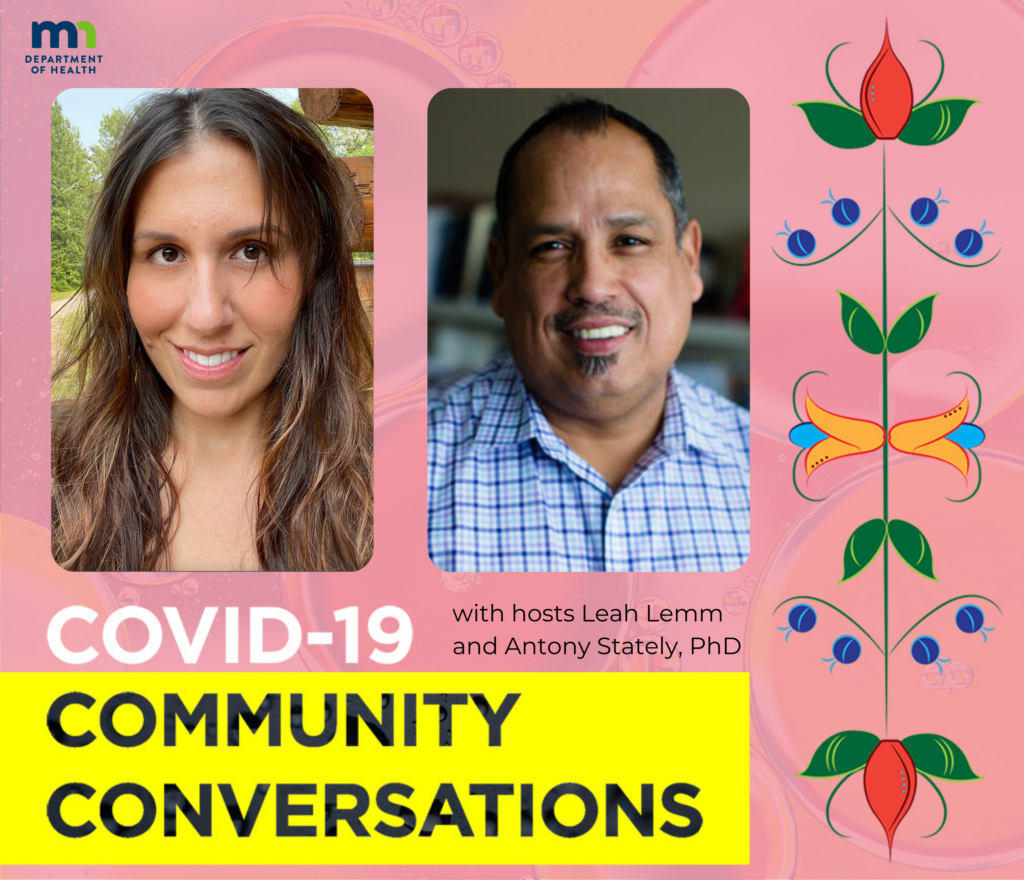 Co-Hosts Leah Lemm (Mille Lacs Band of Ojibwe) and Antony Stately Ph.D. (Ojibwe/Oneida) explore how Indian Country in MN is responding and adapting to the current pandemic health crisis.
On today's show, Leah and Antony discuss pediatric COVID vaccines and how parents can go about getting their young ones vaccinated, as children who are ages 5 and up are now eligible. We also discuss the recent surge of COVID in our region and how Minnesota Health Officials are preparing to recommend booster shots for all vaccinated adults.
KBFT Producer Chaz Wagner (Bois Forte Ojibwe) catches up with Daniel Frye (Sault Ste. Marie Tribe of Chippewa Indians), the Director of Indian Health Services in the Bemidji Area. Daniel shares how tribes are faring at this point in the pandemic, as many wrestle with the question of vaccine mandates, and the future of Indian Health Care.
Dr. Antony Stately is the CEO of the Native American Community Clinic.