Federal health officials are potentially near approving coronavirus vaccines for infants and young children. This week….learn more on what that means….and hear a reflection on how the pandemic has been for one contemporary artist.
The Food and Drug Administration recently determined both the Moderna and Pfizer vaccines appear "safe and effective" for ages 6 months and older.
On June 15th, advisors to the FDA recommended authorizing the coronavirus vaccines for children under 5.
Next the FDA and CDC meet to determine whether to move forward with the authorizations.
Once approved, vaccinations for children and infants could begin within days, according to the White House.
Pandemic Reflection
The last two years of the pandemic have brought plenty of devastation…the loss of in-person connections….disruption to many school programs….and the loss of first speakers.
Following the all night Northern Spark arts festival in St. Paul, I connected with one creative about how things have been and what she's been thinking about.
"My name is Silvia Houle. I'm an enrolled member of Turtle Mountain Band of Chippewa from Belcourt, North Dakota. And I am an Anishinaabe contemporary artist."
"I'm doing all right… I don't know why, I didn't sleep too good last night, but I'm doing all right other than that. Processing the trauma of waking up [laughs] but otherwise I'm feeling pretty good," she said.
Sylvia described the last two years as life-altering.
"Life will never be the same again, after all this, you know. Because I'd say it's like, probably, if not as impacting but a lot more impacting than some other events that happened in the last 20 years," she said.
"Actually one of the bigger impacts is that I lost my dad in 2020 and I wasn't able to see him in the hospital because of COVID protocols before he passed so that was really hard. And what was hard after that, is that because of the social distancing and the COVID being a lot more intense back then, it made it hard to be around people especially when you're in the grieving process and so it was a big struggle with that."
Sylvia's father passed away of stage four cancer, and she said the grief nearly led her to stop creating art. As the world re-opened over the past year, however, she said opportunities to work with nonprofits and school programs offered a way back to her craft.
At the Northern Spark arts festival, Sylvia helped oversee attendees painting on part of a large-scale installation.
"I really love being a part of those kinds of events and activities because you get to see people like open up, like perfect strangers….But it's just the opportunity to see people to just like, see them open up and see them express themselves. And sometimes, they only even don't even do that around people that they're regularly around, you know. So I always feel like that's like a special treat to see that. And there were a lot of people at that event in particular that just got right into it. They didn't hesitate or anything, a lot of them," said Sylvia.
Sylvia said she's been creating art her whole life, yet only became a full-time artist in the last year. She finds joy in helping others get in touch with their creativity.
"To be able to allow people to express themselves and encourage them to like have fun with art, have fun with expression, and don't worry about being overly technical because that comes further along the line when they're ready to take that on, you know. That all starts in scribbles, smudged paints or just like little glob of clay or whatever you decide to be creative with," said Sylvia.
Summer is a busy time for artists, Sylvia said, and she is figuring out what hers will look like. For now, she looks forward to a sun dance ceremony and continuing work on a community mural project.
Feven Gerezgiher reporting for Minnesota Native News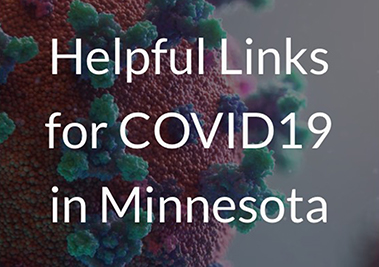 Subscribe to Minnesota Native News in your favorite podcast app