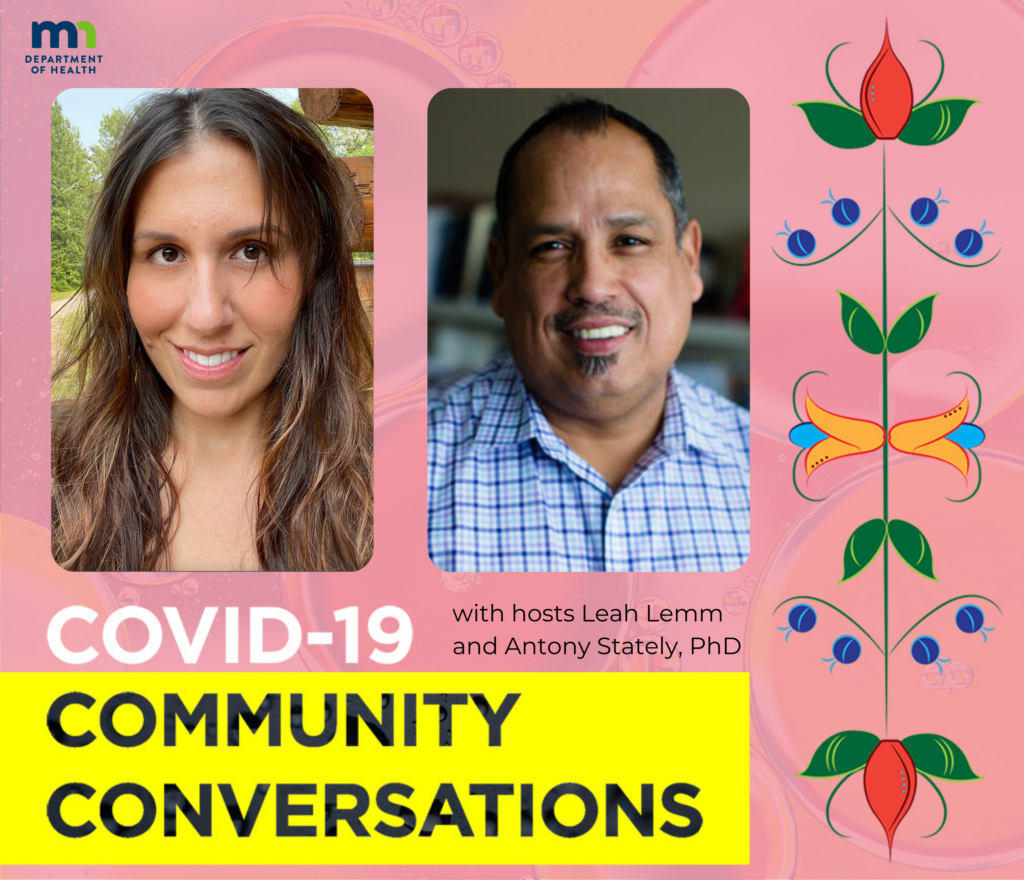 On today's show, Leah and Antony discuss vaccines for our youngest relatives: children under the age of five. Both Pfizer and Moderna have been developing pediatric doses of their vaccines and both are currently awaiting FDA authorization.
Pfizer has developed a three-dose vaccine for children ages 6 months to 4 years, while Moderna has developed a two-dose vaccine for kids ages 6 months to 5 years. Once the FDA authorizes the vaccines, the CDC says they will move quickly to roll out pediatric vaccines and make them available.
Producer Chaz Wagner (Bois Forte Ojibwe) talks with two parents who share their perspectives on decision-making and vaccines for their children and they share tips on how they have managed stress throughout the pandemic.
Dr. Antony Stately is the CEO of the Native American Community Clinic.