As the state of the COVID pandemic evolves we want to give space on the health report for reflection in order to move forward in a good way.
"Boozhoo, aaniin nindinawemaaganidog. Sequoia Hauck nindizhinikaaz. Waabaabiganikaag nindoonjibaa. Ajiaak nindodem. Ashkibagi-ziibiing nindaa. Hello, my name is Sequoia Hauck. I use they/them pronouns."
Sequoia is an interdisciplinary artist based in the Twin Cities. They described the stress they felt performing in-person during a surge of infection rates.
"I remember thinking I was 100% gonna get COVID during that time. I tested like four to five times a week, like going to a place to get a PCR and that's like my anxiety. Like that was like, I need to get a PCR every single day basically for my nervous system to feel okay. Which I think is probably one spectrum of being that I can see is not super healthy tendencies, but also like it felt good to do it for myself," they said.
What staying safe looks like has been a learning process for Sequoia. They keep up with the latest recommendations from health officials, and for each project, a big part has been coming up with safety protocols with collaborators.
"I am someone who is on the still like super cautious safety side of things even to this day. And so making sure that everyone can be safe and everyone's testing and everyone's social distancing still in the ways that we can, and physically distancing, and also how we can still be creative and find joy and excitement in our art forms and our making and still create work and pay people and pay myself and all of these things, so we can still live the lives that we want to live and be safe." Sequoia said.
Sequoia has been learning to find rest, moreso as they grow in their pandemic born creative endeavors. To them, this pandemic is something that's here to stay.

"I think you know, I'm excited for the future of boosters. I'm ready for my whatever, second booster third, a millionth. I'm here for that. And so, you know, I think wearing masks are really important. And I think access to masking and like access to having a mask and testing is so hard right now I think accessibility to get tested, especially PCR testing is almost ridiculous. And so I wish that was more accessible for folks. Because I feel like that's how we're going to know if we're contagious or have it and how to like manage it for ourselves. So still a lot of like up in the air, but I'm feeling okay, and just want to like be able to support me and the people around me and like the community I exist in," they said.
Sequoia has several upcoming film projects. Follow their work on their website sequoiahauck.com.
Learn more about Sequoia, and a recent art installment they did at Northern Spark, on Native Lights.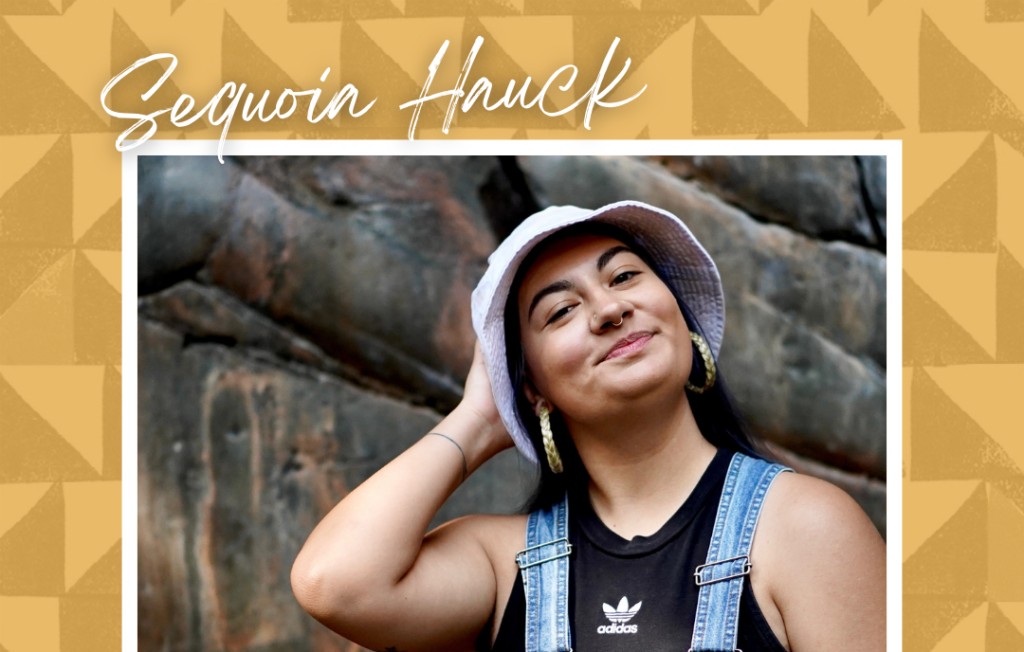 Feven Gerezgiher reporting for Minnesota Native News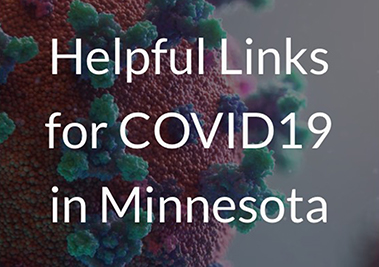 Subscribe to Minnesota Native News in your favorite podcast app
Revisiting the Four Sisters Market with MN Native News

This week on Minnesota Native News, we revisit a trip Native Lights hosts and MN Native News reporters Cole Premo and Leah Lemm took to the Four Sisters Farmers Market …

LandBack for Upper Sioux, Nibi Walk Finishes, and Ada Deer Walks On

This week, Dakota people in Minnesota celebrate a Land Back victory, the Lake Superior Nibi Walk wraps up, the school nurse for the Red Lake Nation School District receives an award for immunization efforts, and native nations all over mourn the passing of Ada Deer. MN Native News reporter Emma Needham has this week's headlines.