This week MN Native News reporter Emma Needham brings us some of the latest from Minnesota's native communities including a new novel from the author of Good Berry Cookbook, a doctoral study about the effects of tribal membership on Native American identity, and how Red Lake, White Earth, and Lower Sioux communities are leading the state in recreational marijuana and hemp industries
Indian country is leading the way after Minnesota legalized recreational cannabis. The Red Lake Nation opened Native Care, Minnesota's first recreational marijuana dispensary, on August 1.
Tribal Secretary Sam Strong told KSTP News that once the bill was passed, Red Lake Nation wanted to make it safe for Minnesotans to come and purchase their products and to not only be the first but also the best experience. Red Lake Nation already had a cannabis growing operation that had 25 employees and they already sold medical marijuana to their patients. tribal officials aren't sharing financial projections but they do believe it will boost the community financially outside the tribal boundaries.
Beltrami County Sheriff's Office says those who buy marijuana cannot use it inside their vehicle and tribal officials say those coming to make purchases of marijuana and other products sold at their dispensary are not allowed to use those in public spaces on tribal land.
The White Earth Nation was the second to open a recreational marijuana dispensary in Minnesota. They opened their doors at 850 East Adams Avenue and Mahnomen about 35 miles north of Detroit Lakes on Thursday. The White Earth dispensary will be open Monday through Friday 10am to 4pm.
Meanwhile, in southern Minnesota, the Lower Sioux Nation opened Minnesota's first industrial hemp house located on the corner of County Highway 2 and the Dakota trail. The Hemp Brothers are giving tours and letting people know about all things planting, growing, harvesting, processing and casting with industrial hemp.
—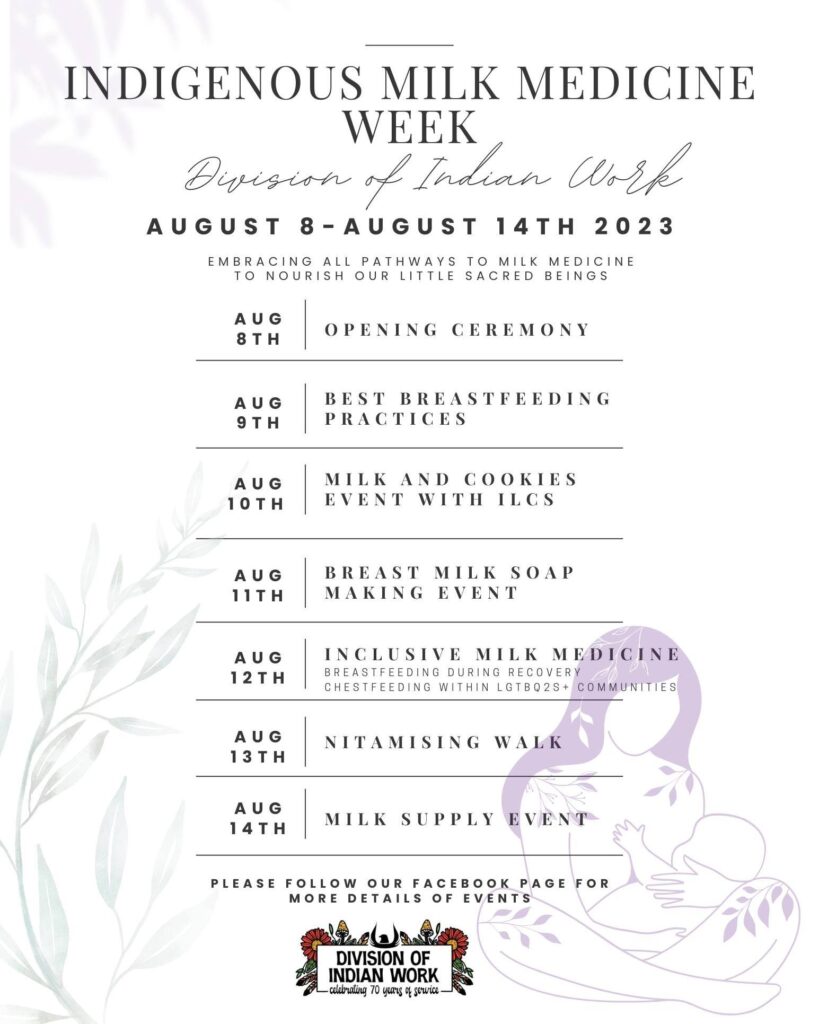 In the Twin Cities. The Division of Indian Work is gearing up to host their Indigenous Milk Medicine Week, August 8 through August 14, 2023. The event embraces all pathways to milk medicine to nourish "our little sacred beings." The week of events are dedicated to breastfeeding and lactation as well as parenting and doulas.
The event opens up with an opening ceremony on August 8,
August 9 hosts best breastfeeding practices.
August 10 is milk and cookies with certified lactation consultants.
August 11 is a breast milk soap-making event.
August 12 is inclusive milk medicine, breastfeeding during recovery and chestfeeding within the LGBTQ+ communities.
August 13 is a walk around Bde Mka Ska
August 14 Is the milk supply event.
You can reach out to the Division of Indian Work or the Ninde Doula Project page to find out more information about the events
—
If you're looking for a great book to read at the end of summer, Native Love Jams is the debut work of contemporary romance by Tashia Hart, author of The Good Berry Cookbook: Harvesting and Cooking Wild Rice and Other Wild Foods. The book follows two cooks who go foraging and find love in a berry patch. The book is available for purchase at TashiaHart.com
—
Participants are needed for a study examining the effects of tribal membership or lack thereof on Native American identity and mental health in the Great Lakes. To be eligible you need to identify as Native American and live in Illinois, Michigan, Minnesota, Wisconsin, or Indiana, be at least 18 years old and be an enrolled tribal member, a descendant, disenrolled, or unable to obtain membership.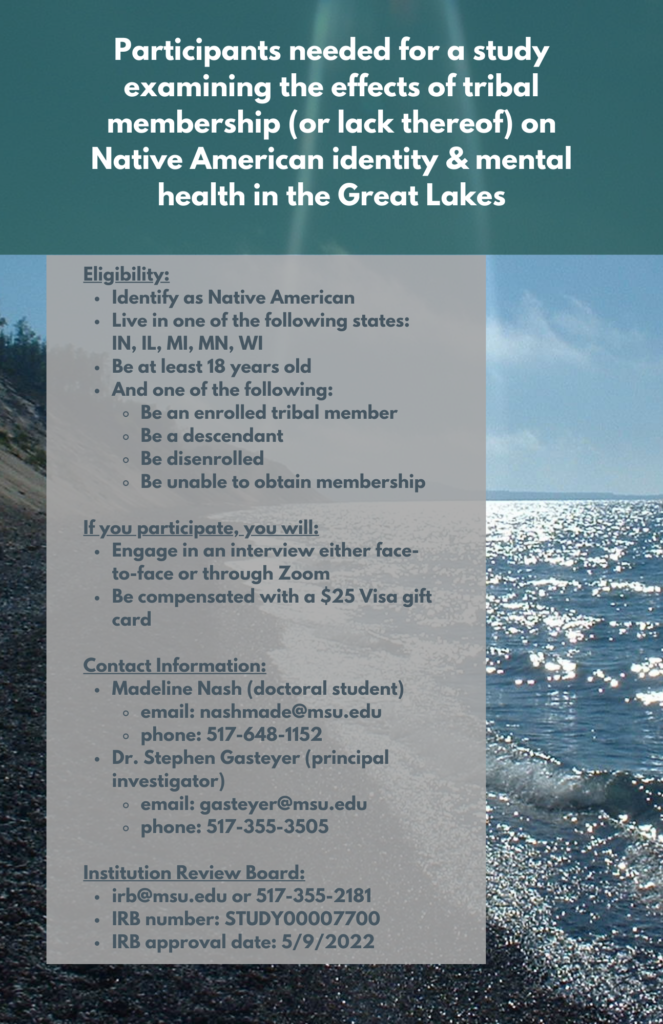 If you participate, you will engage in an interview either face to face or through zoom and be compensated with a $25 Visa gift card. For more information contact Madeline Nash a doctoral candidate at Michigan State University, her email is Nashmade@msu.edu, phone number is 517-648-1152.
You might also contact Dr. Steven Gasteyer, who's the principal investigator for the study. The email is Gasteyer@msu.edu phone number is 517-355-3505.
—
Make sure to mark your calendars for this coming October. Migizi Communications is set to reopen in October 5 of 2023. The building from Migizi Communications opened in Minneapolis but burned down during the riots that followed the murder of George Floyd by Minneapolis Police back in May of 2020.
The grand reopening is scheduled for Thursday, October 5 from 530 to 7:30pm, their new location is at 1845 East Lake Street in Minneapolis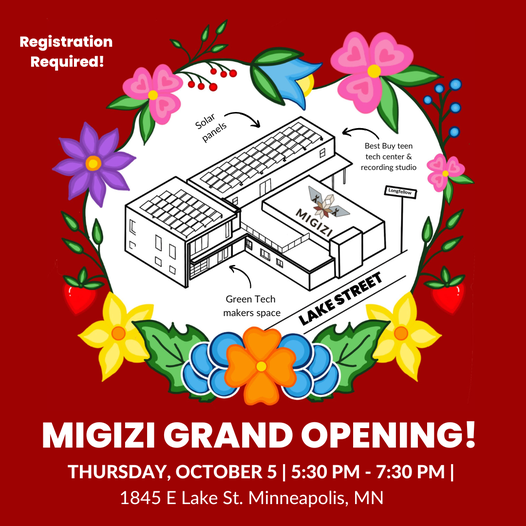 You can sign up for the event on Event Brite: https://www.eventbrite.com/e/migizi-grand-opening-tickets-597059018597
Emma Needham reporting for MN Native News
Subscribe to Minnesota Native News in your favorite podcast app