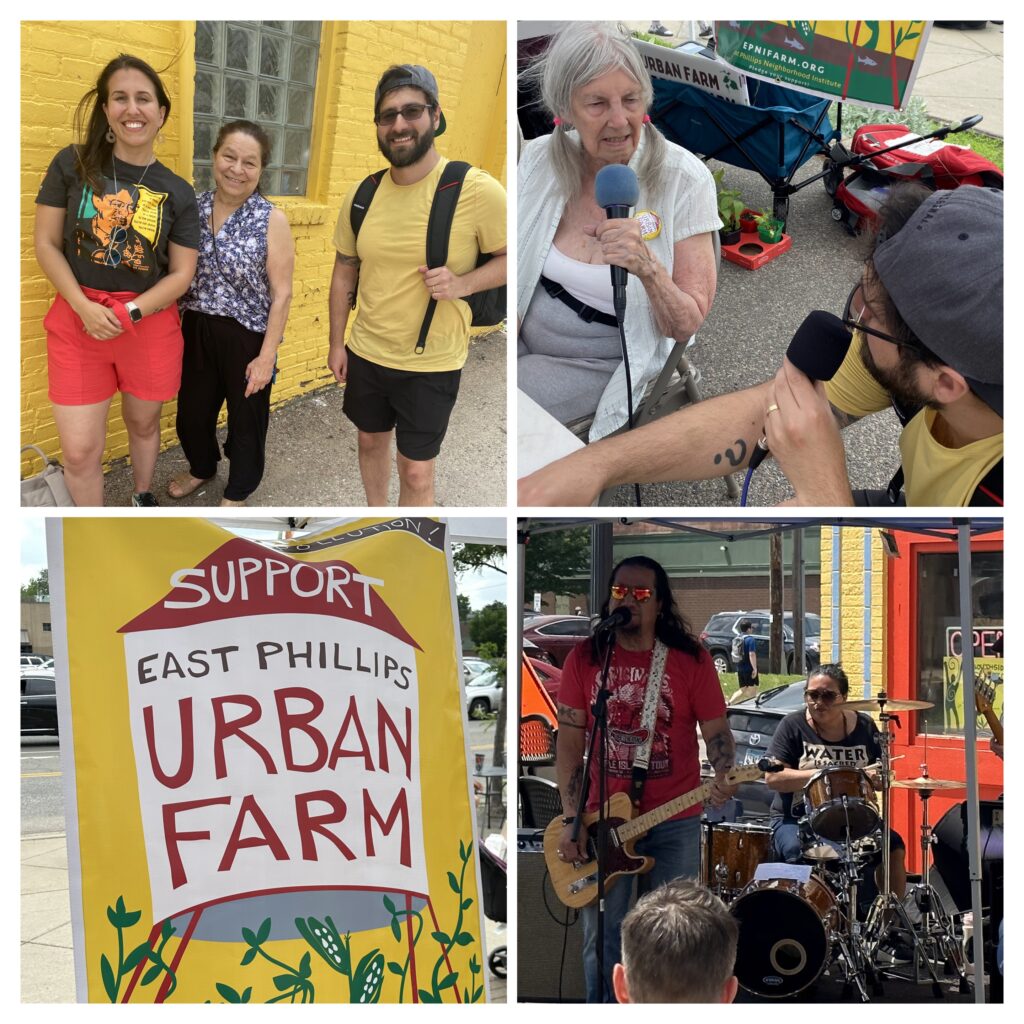 Native Lights is a weekly, half-hour radio program hosted by Mille Lacs Band of Ojibwe members and siblings, Leah Lemm and Cole Premo. Native Lights is a space for people in Native communities around Mni Sota Mkoce — a.k.a. Minnesota — to tell their stories about finding their gifts and sharing them with the community.
Leah and Cole take a trip to Four Sisters Farmers Market in Minneapolis! It's the first market day of the year, and our hosts chat with poet, playwright, and author Marcie Rendon; Janet Court from the East Phillips Neighborhood Institute (EPNI); and The Pretendians who played music at the Farmers Market! We also hear Pretendians songs "For the Sun" and "The 38" from their upcoming album Stories From the Fire
Four Sisters Farmers Market is every Thursday 11am to 3pm during the summer and fall at The Native American Community Development Institute (NACDI) in Minneapolis.
Native Lights is a weekly, half-hour radio program hosted by Mille Lacs Band of Ojibwe members and siblings, Leah Lemm and Cole Premo. Native Lights is a space for people in Native communities around Mni Sota Mkoce — a.k.a. Minnesota — to tell their stories about finding their gifts and sharing them with the community.

Native Lights: Where Indigenous Voices Shine is produced by Minnesota Native News and Ampers, Diverse Radio for Minnesota's Communities with support from the Minnesota Arts and Cultural Heritage fund. Online at https://minnesotanativenews.org/
Subscribe to Native Lights wherever you get your podcasts
More from Native Lights