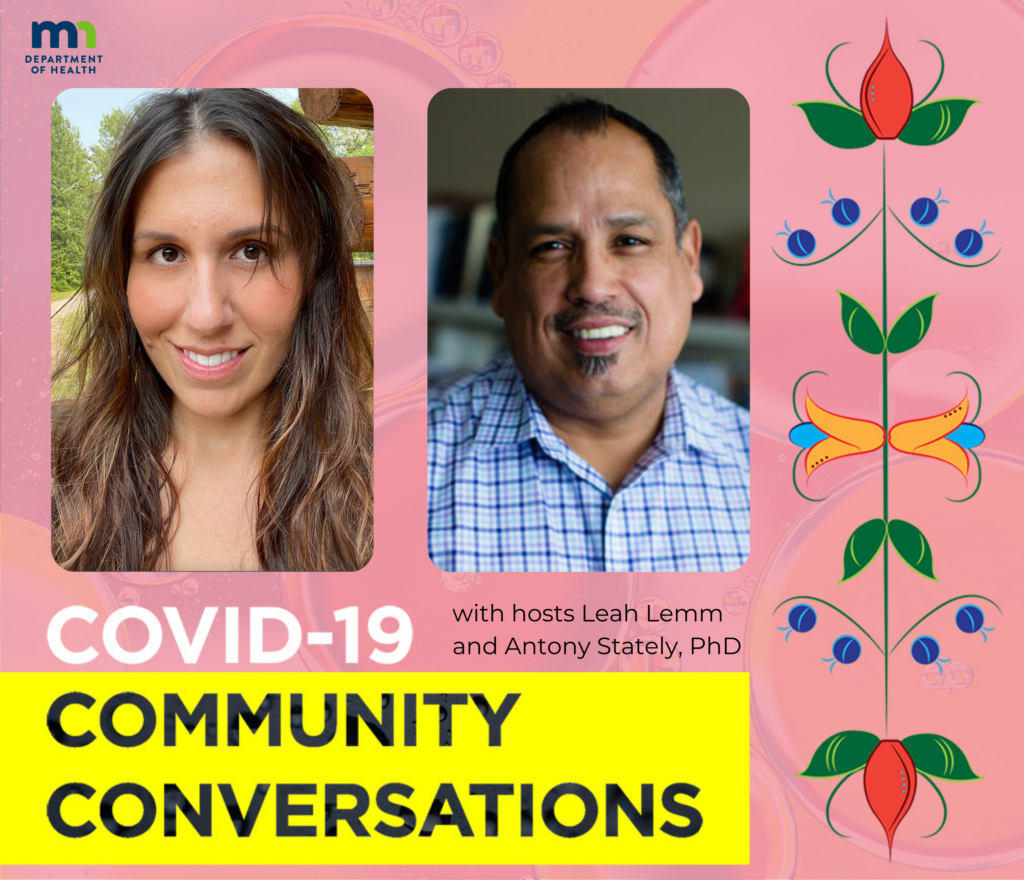 Co-Hosts Leah Lemm (Mille Lacs Band of Ojibwe) and Antony Stately Ph.D. (Ojibwe/Oneida) explore how Indian Country in MN is responding and adapting to the current pandemic health crisis.
On today's show, Leah and Antony sort through many of the questions and concerns that arise around pregnancy, vaccines, and decision-making during this stage of the pandemic.
Public health officials encourage pregnant women and women of childbearing age, to get vaccinated. Evidence shows that the vaccines are safe and go a long way in protecting pregnant people from getting seriously ill or needing hospitalization, even if they do contract COVID-19. There is also some evidence that women vaccinated during pregnancy, pass some protection on to their babies.
Producer Chaz Wagner (Bois Forte Ojibwe) talks with two expectant moms, who share their perspectives and reflect on how they are keeping themselves and their babies healthy during the pandemic.
Dr. Antony Stately is the CEO of the Native American Community Clinic.