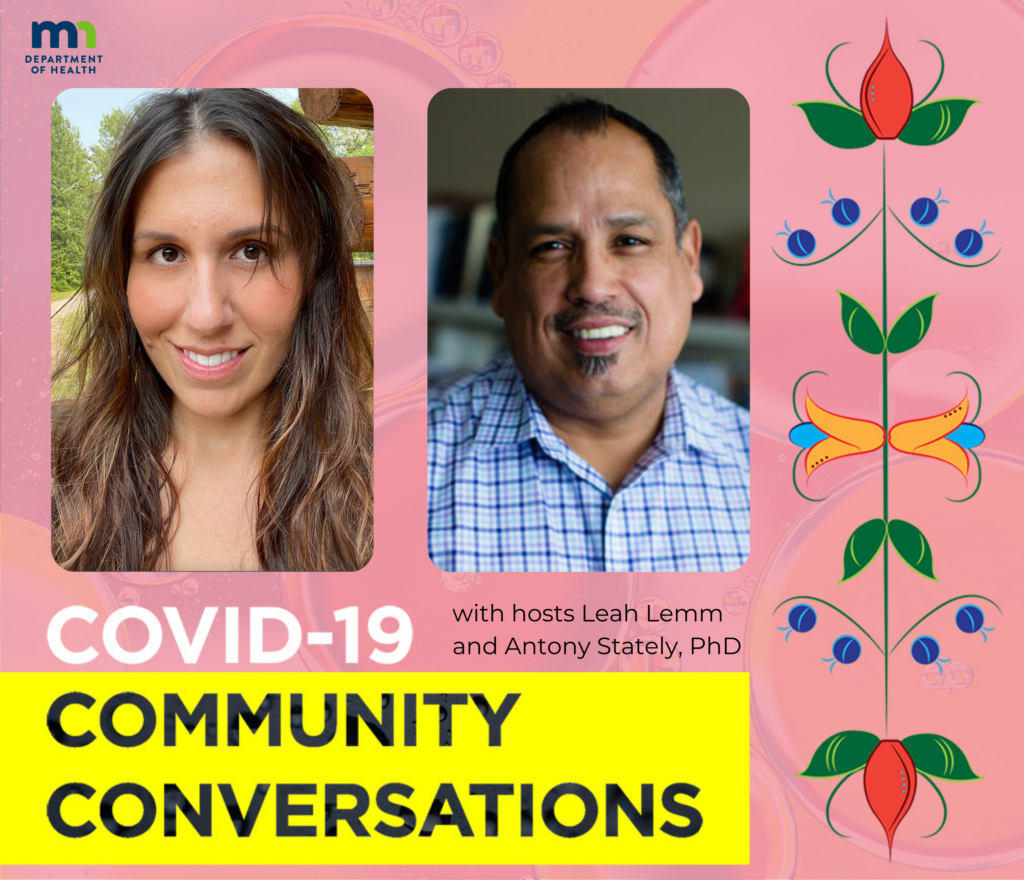 Co-Hosts Leah Lemm (Mille Lacs Band of Ojibwe) and Antony Stately Ph.D. (Ojibwe/Oneida) explore how Indian Country in MN is responding and adapting to the current pandemic health crisis.
Leah and Antony discuss getting our young ones back to school and how to navigate all the knowns and unknowns of what's ahead, so we can make good decisions for ourselves, our families, and our communities.
Plus, producer Chaz Wagner talks with Bois Forte community members to hear what's on their minds about kids going back to the classroom, the challenges of the Delta variant, vaccinations, and much more.
Dr. Antony Stately is the CEO of the Native American Community Clinic.
Listen to past COVID-19 Community Conversations here: https://minnesotanativenews.org/category/community-conversations/