This week, an online program to order at-home rapid COVID-19 tests is now open in Minnesota and we connect with a young entrepreneur about challenges and opportunities during the pandemic.
This week the Walz administration launched an online program to make access to COVID testing easier.
Minnesotans can now order free at-home rapid tests online at mn.gov/covid19. You can also order them over phone through the Minnesota Department of Health COVID-19 Public Hotline at 1-833-431-2053.
The state is offering two rapid antigen test kits per home (for a total four tests). They are available while supplies last.
On the website, you can also find a video demonstration on how to use the rapid test kit, as well as information on when to use one.

STORY B – PANDEMIC REFLECTION with Brook LaFloe
The last two years of the pandemic have brought plenty of devastation, the loss of in-person connections, disruption to many school programs, and the loss of first speakers.
Brook LaFloe is an early childhood educator, advocate, artist, and business owner…. This week, she shared with us how things have been going and what she's thinking about.
"My name is Brook LaFloe. My family comes from the Turtle Mountain Band of Chippewa in North Dakota, but I mostly grew up here in the Twin Cities. Right now, in this moment, I'm feeling good. I'm beading right now. You know, I took a nap earlier. So I'm just in like a very zen mood, I guess you could say right now," said Brook.
Brook said there have been many transitions for her family, some of which have been challenging…
"My mom's montessori closed four times, tried to stay open, you know, during the pandemic. Closed four times. I myself have been also working at a shelter on the weekends.….and some transitions have been good," said Brook.
"I left my full time work to actually start my social enterprise and that was like at the beginning of the pandemic.…It's called Niniijanis One of Ones. It's a social enterprise for Indigenous children. Our goal is to tackle educational opportunities in early childhood for American Indian children, specifically birth through six. So I'm trained in the Montessori method and a lot of that work has been indigenizing the Montessori method and making the curriculum more culturally relevant and appropriate for Native kids," said Brook.
Brook's business started out as a grant-funded community project giving away free educational and cultural materials in its pilot year. It has now grown into a collective of 16 artists and educators.
"The need in early childhood is already pretty great, right? There's not enough early learning centers or Head Starts to meet the amount of young kids there are in certain places, especially here in the Cities. But then when the pandemic hit and some centers were starting to close the need became exacerbated. So yeah, I was like we have these materials and these are the things that can leave classrooms and go home, right?" she said.

"The pow wow mobile is probably the most popular item for babies, but the cultural teaching of it is like, beyond the baby period. So the pow wow mobile has four of our pow wow dancers on there, and they like spin and dance in a circle. And it's really attractive for like infants who are learning to see. But the cultural component, like, you know, one day that infant will enter the powwow circle if they go dance themselves, right. And like, they'll do that with their kid maybe and their parents. And so there's a lot more teachings than like the developmental purpose for each item," said Brook.
During the pandemic, Brook received a Finnovation fellowship and LISC grant that helped develop business infrastructure. She has since fundraised enough to buy a bus for mobile services.
"Our first powwow for the St. Paul Indian Education Program is this weekend. It's our first one since probably the pandemic. So that's, like, cool that like small ones are coming back and big ones too, I would say. So that's what I'm looking forward to in the short term. What I'm definitely looking forward to getting that bus and operations …Because my business is not like a billion-dollar business or anything like that. All profits I pretty much give away, but I think when the bus comes, I can take care of my business, and my business could take care of me. So yeah, I'm looking forward to reaching that point," said Brook.
Miigwetch to Brook LaFloe for sharing with us.
Feven Gerezgiher reporting for Minnesota Native News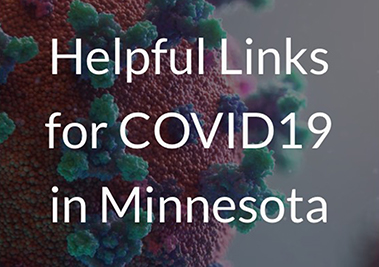 Subscribe to Minnesota Native News in your favorite podcast app