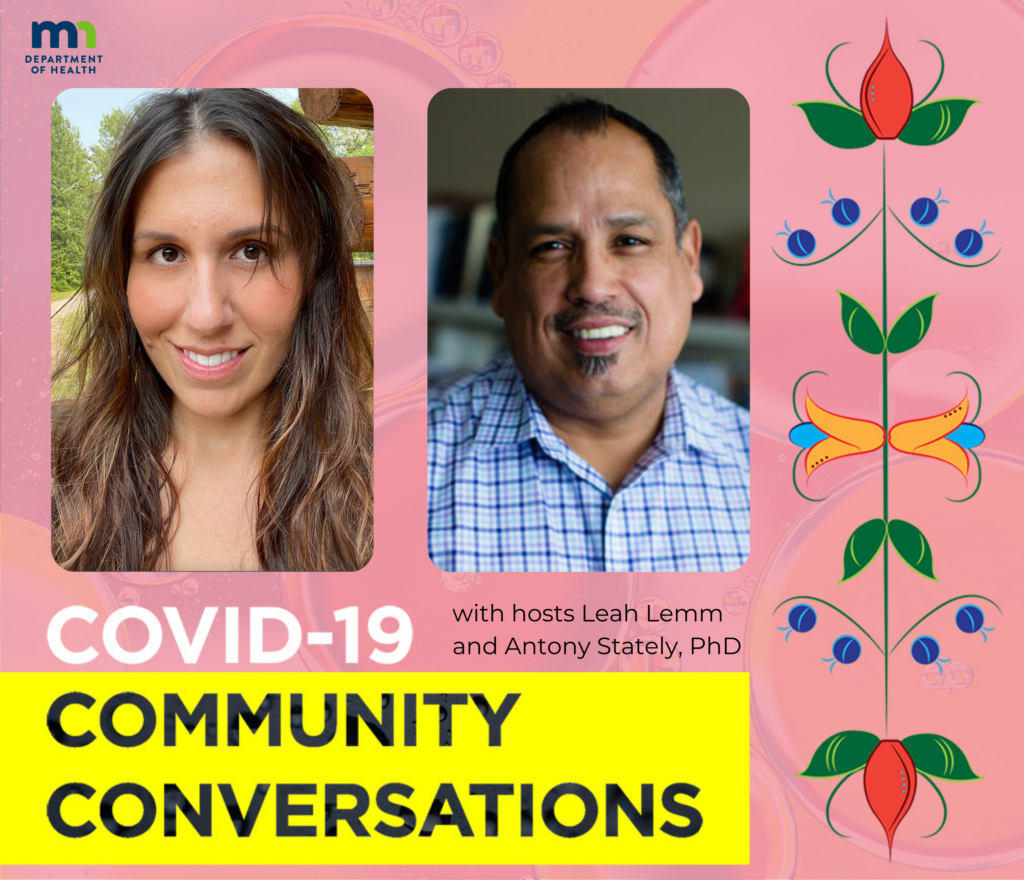 Co-Hosts Leah Lemm (Mille Lacs Band of Ojibwe) and Antony Stately Ph.D. (Ojibwe/Oneida) explore how Indian Country in MN is responding and adapting to the current pandemic health crisis.
On today's show, Leah and Antony are back to discuss how the pandemic with Kelly Miller the Executive Director of the Division of Indian work in St. Paul. Kelly Miller and the Division of Indian Work have been working tirelessly to continue meeting community needs and to help community members navigate the pandemic as a Covid-19 Community Coordinator.
Dr. Antony Stately is the CEO of the Native American Community Clinic.
Subscribe to Minnesota Native News in your favorite podcast app
Revisiting the Four Sisters Market with MN Native News

This week on Minnesota Native News, we revisit a trip Native Lights hosts and MN Native News reporters Cole Premo and Leah Lemm took to the Four Sisters Farmers Market …

LandBack for Upper Sioux, Nibi Walk Finishes, and Ada Deer Walks On

This week, Dakota people in Minnesota celebrate a Land Back victory, the Lake Superior Nibi Walk wraps up, the school nurse for the Red Lake Nation School District receives an award for immunization efforts, and native nations all over mourn the passing of Ada Deer. MN Native News reporter Emma Needham has this week's headlines.