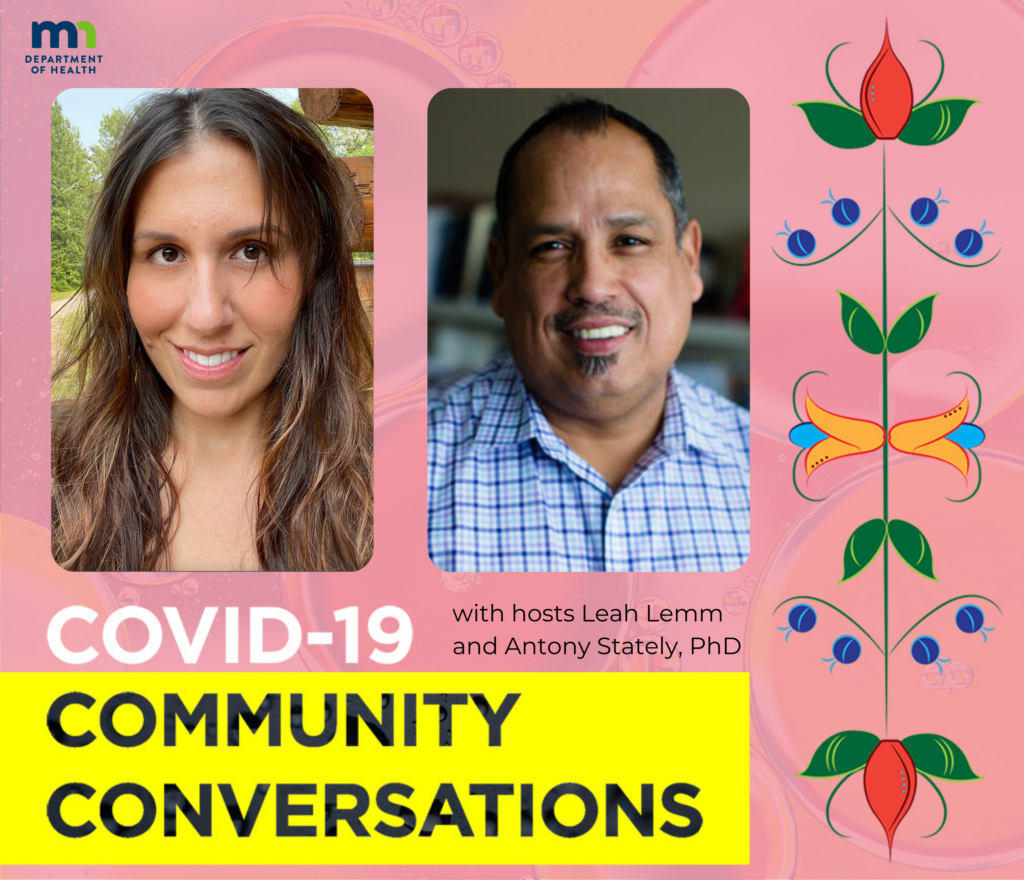 Co-Hosts Leah Lemm (Mille Lacs Band of Ojibwe) and Antony Stately Ph.D. (Ojibwe/Oneida) explore how Indian Country in MN is responding and adapting to the current pandemic health crisis.
On today's show, Leah and Antony are back to discuss how the pandemic with Kelly Miller the Executive Director of the Division of Indian work in St. Paul. Kelly Miller and the Division of Indian Work have been working tirelessly to continue meeting community needs and to help community members navigate the pandemic as a Covid-19 Community Coordinator.
Dr. Antony Stately is the CEO of the Native American Community Clinic.
Subscribe to Minnesota Native News in your favorite podcast app
MN House Proposes Budget Boost For Some Tribal Colleges

Minnesota state Representative Heather Keeler from Moorhead, authored a bill that would direct $3-million each fiscal year for 2024 & 2025. The state Office of Higher Education would then distribute grants to pay for general operations and maintenance.

Family, Community Rally to Protect Little Earth and East Phillips

At the heart of it is a neighborhood's fight to protect their children's health. Nicole Perez and Joe Vital As Perez and Vital volunteer their time to grow support for the EPNI indoor urban farm project, they're also fostering a united community group that feels like family.