Today we talk with Kade Ferris (Metis Nation citizen of the Manitoba Metis Federation) who is an author, Indigenous historian, and researcher. Kade is from the Turtle Mountain community in North Dakota, and he currently lives and works for the Red Lake Nation as an archeologist. Kade Ferris is the author of six books on the history and culture of the Ojibwe, Cree, and Metis people and has reached the Amazon top-100 list several times. Additionally, Kade has worked for decades in Indigenous cultural resource management and natural resource management, conducting research for land and resource issues, and building community capacity in historic preservation.
We enjoy a lively and wide-ranging conversation with Kade Ferris, and he tells us about his most recent book: a biography about Ojibwe Hall of Fame pitcher, Charles Albert Bender, created for young readers.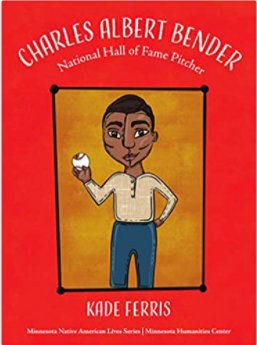 The book was a part of the Minnesota Native American Lives Series (a partnership between the MN Humanities Center and the Minnesota Indian Affairs Council.) The book was recently listed as one of the American Indians in Children's Literature Best Books of 2020. Congratulations Kade!
Find Kade Ferris' Dibaajimowin blog here: https://www.dibaajimowin.com/