This week on Minnesota Native News, reporter Emma Needham provides an update about ongoing work by Native organizations and activists to protect water and land throughout Minnesota.
Across Minnesota, Indigenous peoples and their allies work to uphold their traditional obligations and duties to protect the land, air, and water for the next seven generations. Mid-July was busy for many, with events in the metro and the northland.
"What's the longest you've ever gone without water? Anybody go on a fast a four-day fast? Do I hear three days anybody go on a three-day fast? Today days. Has anybody gone two days? Oh, I see Heidi over there has gone two days…. Ah, anybody else? No. Why is that? Ay, you need to have water to survive. How simple is that?" said Debra Topping, closing the Spirit of the Water Celebration with a reminder to attendees about the importance of water.
Spirit of the Water Celebration was held at Hidden Falls Regional Park in St. Paul on July 15th. The event was a gathering of Indigenous and non-indigenous relatives celebrating and giving thanks to water, and Gitchi Zibi, the Mississippi River. Tents with trivia, kids' games, and involvement for the community lined the hill- with a free concert and meal provided for all in attendance.
Elder Carrie Huff Cheznik of the Oneida Nation expressed her deep concerns for the water in Minnesota amid an unprecedented drought and reported damage to underground aquifers from the construction of the Line 3/93 Pipeline in 2021. She urges people to take action.
"Because the people are the ones who can really make the changes if they want to. The people have the power to do it. They just don't remember that they do. And what I would like to say is, gather yourselves up my friends, it's time it's time to stand, it's time to speak, it's time to keep pressuring the elected officials until they do right by all of life," said Carrie.
Supporting organizations for this event include Friends of the Mississippi River, The Leadership Center for Social Justice, RISE Coalition, and the Indigenous Environmental Network, or IEN.
On the same day, at the Rail River Folk School in Bemidji, IEN, in partnership with the Earth Law Center (ELC) hosted a 2-day work session on Inherent Relationships Jurisprudence – Inherent Relationships with Nature/Rights of Mother Earth.
The session focused on finding ways to exercise the legal rights of nature, including plants, water, land, and animals in Western court systems that view the natural world differently than Indigenous people.
I spoke with Micheal Lane of the Menominee Nation, an indigenous sovereignty advocate for IEN. Micheal quotes Dwayne "Chili" Yazzie of the Dine or Navajo Nation, and a member of the International Treaty Council Board:
"So in terms of the key, one of the key statements that came out, I was allowed to say this publicly by the person who said, Chili Yazzie…he said something that was really important. And I'll say this, as a quote, we need to be who we are. Now, it sounds very simple, of course, we need to be who we are. But that's how he's talking about collectively when we go to the court and things of that nature. Oftentimes, we count things in that non-Indigenous framework. And what he was talking about was, when we go to these places, we shouldn't have to go and justify ourselves and be hiding behind other veneers in the non-indigenous legal system. We need to be who we are, it means asserting our advocacy …from our own place of existence as Indigenous peoples of the land," said Michael.
Micheal says the Bemijdji event was the second of 4 events planned with various tribes across Turtle Island. A summary of the Inherent Rights Working Group events will be available on IEN's website (a similar summary from 2017 is available now).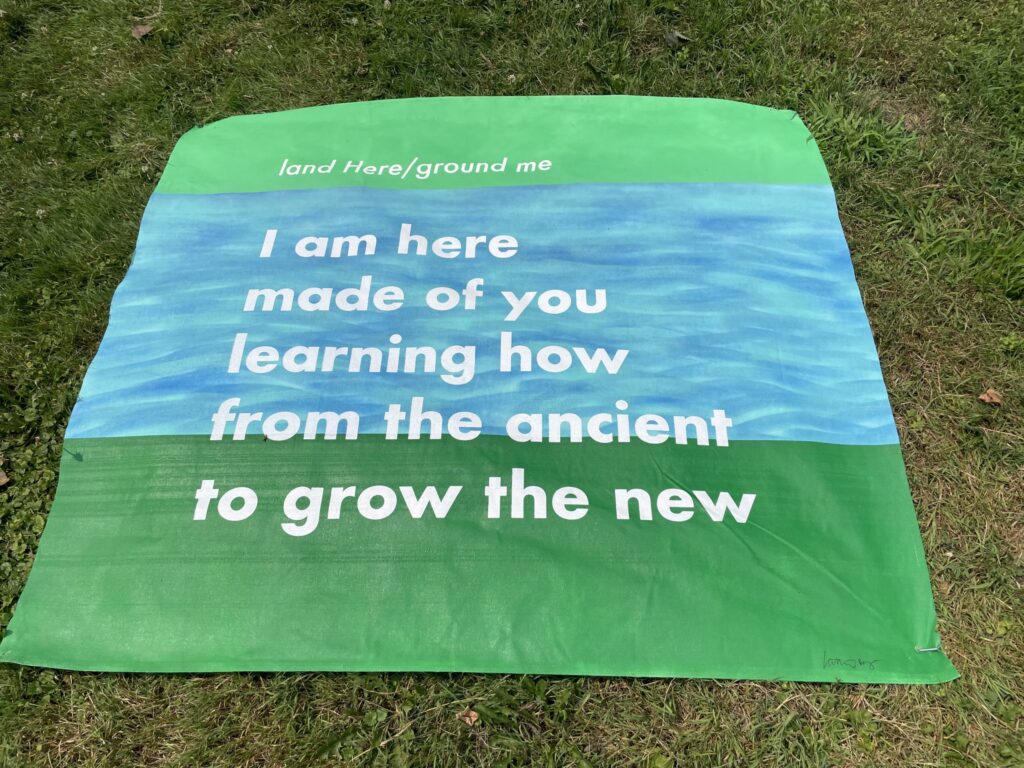 Emma Needham reporting for MN Native News
Subscribe to Minnesota Native News in your favorite podcast app