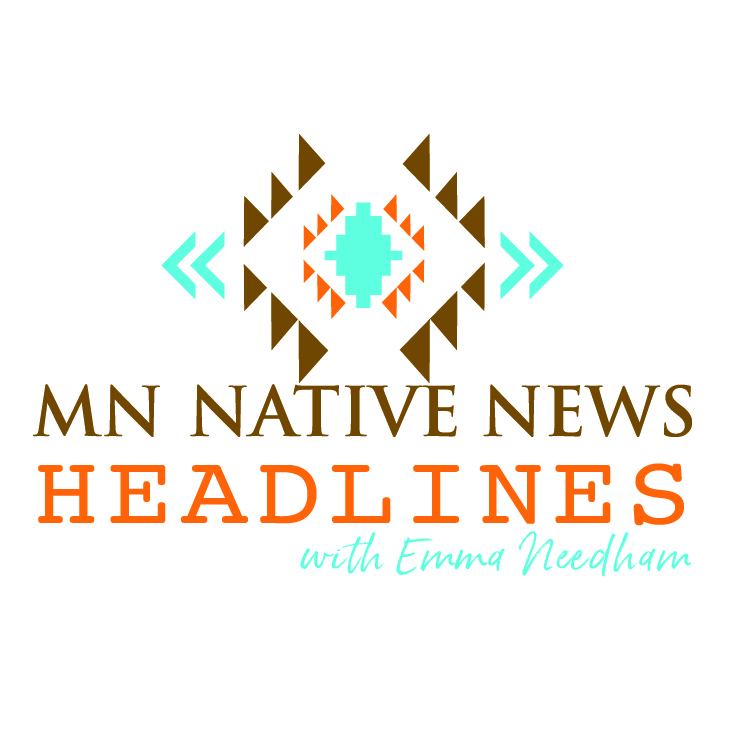 This week, Emma Needham shares about upcoming events and an annual survey for native people across the US.
MARIE: I'm Marie Rock and this is Minnesota Native News. This week, Emma Needham shares about upcoming events and an annual survey for native people across the US.
Indian Country's largest survey is back for its third year. The Indigenous Futures Survey or IFS, is a multi-year Native-led research project. Its goal is to shed light on the authentic experiences, systemic challenges, and priority issues of Native peoples today.
According to the organization Illuminative, the IFS 3.0 data will be shared with Tribes, organizers, and communities throughout Indian Country. The survey results will help leaders and allies better understand Native priorities ahead of the upcoming 2024 presidential election, be used for future policy creation, and more.
Self-identifying indigenous people ages 18 and older can take the survey at indigenousfutures.org . This year's Indigenous Futures survey is co-led by the Illuminative and Native Organizers Alliance and available on their websites.
Marie: One priority for native people in Minnesota is wild rice.
Many organizations, environmental advocates, students, and community members will gather near Duluth, MN, for a special symposium to discuss Wild rice in Minnesota The event will include a tour and ceremonies for wild rice. Attendees will receive education and how to foster relationships around good stewardship of wild rice. Registration is free to Indigenous and Tribal attendees, with reduced student fees. There is also a lodging scholarship available for those in need. There is also a call for potters and artists at this event. The Manoomin-Psin Symposium runs from November 13-November 15th at Black Bear Resort and Casino.
Marie: Also coming up in November is NativeRise 2023
Tickets are now on sale for NATIVERISE 2023. NativeRISE brings together more than 250 community and business leaders, supporters and elected officials to celebrate American Indian OIC's impact in the community. The event will begin with a social hour, followed by a welcome, prayer, honor song and dinner. The program will highlight several soaring "eagles" in attendance, including:
Cara Jade Myers of the Wichita Tribe, an actress currently appearing in Killers of the Flower Moon, a new film directed by Martin Scorsese; Peggy Flanagan, Minnesota's Lieutenant Governor and a member of the White Earth Nation; Eddie Chuculate, a member of the Cherokee and Muscogee Nations, and author of This Indian Kid and Cheyenne Madonna, in addition to being a Star Tribune copy editor; and Trish Cook of the Red Lake Nation, a local comedian and the evening's emcee.
NativeRise takes place on Friday, November 17th, at the Windows on Minnesota venue on the 50th floor of the IDS Building in downtown Minneapolis. For more information, go to www.aioic.org. Lastly, in education news, educators across Minnesota can meet the new Indigenous Education for All legislation with access to free classroom books that from the Mdewakaton Sioux Tribe. The Understand Native Minnesota campaign is giving away 20,000 free copies of the book Voices From Pehutuzizi, Dakota Stories and Storytellers for its One Read program. The book tells the story of the Upper Sioux community in present tense and provides support for educators to teach about Minnesota Native Tribes as current events. Once teachers request their books, there will be more ways to get involved and learn about Dakota and other indigenous tribes in Minnesota. A teacher's guide and webinar will be available later this month to share ideas on how the book can be used in classroom settings. Educators can request their free copies of Voices From Pehutuzizi and find support for teaching Native Studies at understandnativemn.org.
For Minnesota Native News, this is Emma Needham.
More from Native Lights
Subscribe to Minnesota Native News in your favorite podcast app