This week reporter Feven Gerezgiher shares how to get free at-home COVID tests mailed to your home…and she talks with an artist about growing up with a family that doesn't believe in vaccinations.
STORY A
Minnesotans can now order a second round of free at-home COVID-19 rapid tests.
Every home in the state is eligible for four test kits (for a total of eight tests) through the Minnesota Department of Health.
Find a link to learn more and place an order for free at-home COVID-19 rapid tests at our website. (see below)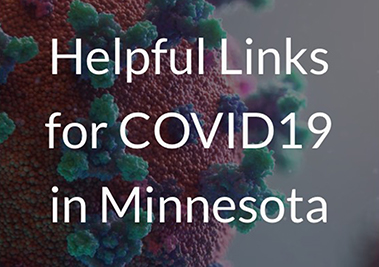 STORY B
The last two years of the pandemic have brought plenty of devastation; the loss of in-person connections, disruption to many school programs, and the loss of first speakers.
A month before the pandemic hit, one artist quit her job to pursue her passion full-time. This week, she shares with us how things have been going and what she's thinking about.
"My name is Moira Villard. I'm a visual artist based in Duluth, Minnesota. I grew up on the Fond du Lac Reservation and am a Fond du Lac direct descendant. And yeah, I do community-engaged public art stuff."
"I'm like, at peak stress level right now, with all the projects I'm working on. I think this is the first year where like, everything is kind of like, you know, we've figured out ways to do public art again, and do community engagement and stuff like that so there's like, just a lot on my plate. After the last few years of like, doing most things like totally virtual," said Moira
Moira pivoted towards freelance graphic design during the pandemic, creating culturally specific materials around COVID-19. In this work, she draws from her family experience.
"I grew up in a very like anti-vax household. And so for me, that was, you know, kind of scary to, to, like, I guess, you know, get the vaccine and stuff because I like, I grew up, like hearing all these terrible things, and, you know, it's going to kill you and all these things. And, you know, there's parts of my family that are like, very, very still anti-vax. But, you know, making all these materials, you know, I was like, I can't, like, put this information out there, if I don't like believe it. So like, I had to do a lot of research myself, and, you know, like, make sure I was okay and comfortable with what, what I'm putting out there," she said.
Moira got vaccinated with the help of her husband, who is a scientist and could answer her questions. To persuade others to get vaccinated, she keeps in mind that not everyone trusts government officials and mainstream news or has the power to act.
"I feel like we're always directed to the CDC to, like, get this information, but I feel like, you know, institutions at that, like, federal level sometimes, like, they're not making materials that are targeted towards like anti-vax people, they're making it for, like, kind of like preaching to the choir, you know, and so like, for me, I've been trying to challenge myself to figure out ways to reach people who actually are like, genuinely afraid, or generally skeptical, and maybe not understanding the science or understanding stuff like that," said Moira
With a friend recently catching COVID for the third time, Moira said she feels like we're in an uptick of COVID.
"It just seems like, I don't know, it's such a weird point in time to describe because it's like, you want to move forward and like pretend – no, not pretend, but like, you know, emerge from the fog of the last few years. But then there's just like this overhanging reminder of like, 'Nope, it's still here.' And there's still people, you know, who are vulnerable and this thing is still, it's sticking with us for a really long time."
Moira has several projects to look out for including the Chief Buffalo Memorial Community Mural Project in Duluth. You can support the project and find her work at her website artbymoira.com
Feven Gerezgiher reporting for the Minnesota Native News Health Report.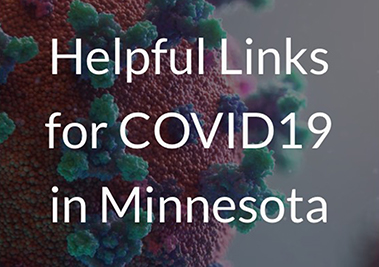 Subscribe to Minnesota Native News in your favorite podcast app