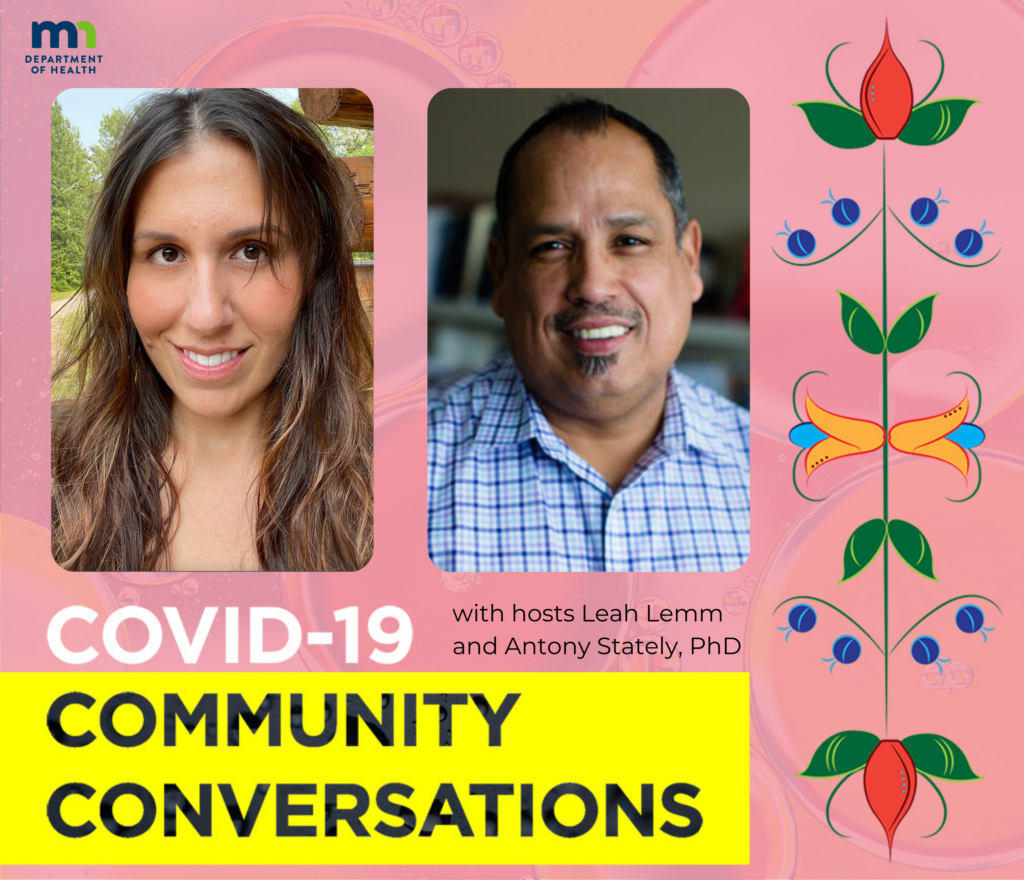 Co-Hosts Leah Lemm (Mille Lacs Band of Ojibwe) and Antony Stately Ph.D. (Ojibwe/Oneida) explore how Indian Country in MN is responding and adapting to the current pandemic health crisis.
On today's show, Leah and Antony are back to discuss how COVID has affected our decision-making processes now that we are two years into the pandemic. Leah and Antony reflect on the latest statistics from the World Health Organization, about the numbers of cases and deaths worldwide. Antony shares his perspective and first-hand experience with the HIV pandemic and how the landscape changed as we learned more about the disease and scientists developed breakthrough treatments and medications.
Plus, educator and producer Chaz Wagner (Bois Forte Ojibwe) checks in with some community members, who share their approach to decision-making and caring for our relatives, at this point in the pandemic.
Dr. Antony Stately is the CEO of the Native American Community Clinic.
Subscribe to Minnesota Native News in your favorite podcast app