Public health records show 350 American Indian or Alaska Native Minnesotans have tested positive for COVID-19. But Jackie Dionne says the number of Natives with COVID-19 is probably more than that.
"This is not just true with American Indians, this is true with other populations of color – Hmong, African American – if I'm feeling sick and my symptoms aren't so bad – I'm going to just try and weather it out at home. And then you get really sick," said Dionne.
Dionne, Turtle Mountain Band of Chippewa, is Director of American Indian Health at the Minnesota Department of Health and public health liaison for tribes and urban Indian communities.
She says a lot of people are not getting tested. "You're not wanting to go get tested because it's one of those things that if I don't know, then it must not be true," said Dionne.
But what happens is that folks who are sick but not getting tested are speeding the virus to others in their communities. "By not getting tested, then you don't know you're spreading it," said Dionne.
Free testing for COVID-19 is available across the state including on reservations and in Native communities.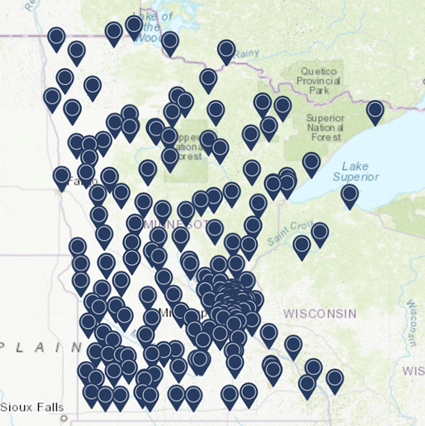 Testing is recommended if you know you've come into contact with someone with COVID-19 or if you have symptoms.
As a reminder – according to the State Department of Health – Symptoms include fever, cough, shortness of breath, chills, headache, muscle pain, sore throat, fatigue, congestion, or loss of taste or smell. Other less common symptoms include gastrointestinal symptoms like nausea, diarrhea or vomiting.