This is the Minnesota Native News Health Report. This week reporter Feven Gerezgiher has the latest on COVID-19.
President Biden stirred controversy recently when he declared "the pandemic is over" during a 60 Minutes interview. This amid the White House's ongoing push to secure $22 billion to continue the fight against COVID-19.
Data from the Centers for Disease Control and Prevention shows an average of 481 people died of COVID every day in August.
With kids back in school and people spending more time indoors, health experts predict an increase in COVID infection rates in upcoming months. They encourage getting the new bivalent booster and to continue testing for prevention.
John Naegli is a pharmacist at Cass Lake Hospital and a vaccine coordinator for about 30 sites serving Indigenous communities across Minnesota, Wisconsin, and Michigan.
"I think the most important time to test yourself is if you've had close contact with a friend or family that tested positive," Naegli said. "There are a lot of cold viruses going around right now with our kids going back to school, so you are gonna see a lot of negative tests, but it is important especially if you're going to be around elders or be around big crowds."
Naegli said calling local health departments or walk-in clinics is one way to find testing. Cass Lake offers in-person testing 24 hours a day and has a supply of tests that patients can take home.
Minnesotans can also get at-home rapid tests through the mail, the state extended its program last week and is now offering four additional rapid tests per household. Order those free, at-home rapid tests online at mn.gov/covid19.
State officials additionally advise that costs for over-the-counter, at-home COVID tests are required to be covered by all health plans. They would be free either through reimbursement or at the store with an insurance card. People should verify how to get costs covered with their health plan.
But testing is just one tool in the toolkit, according to Naegli. He explained the new booster is believed to be more effective than the original COVID vaccine.
"It is a combination vaccine. It's a bivalent vaccine, so it covers more than one strain of COVID. It contains the original strain plus the BA.4 and BA.5 strains of COVID. The BA.4 and BA.5 are variants that have been causing most of the positives throughout the country within the last couple of months," he said.
Both the Pfizer and Moderna bivalent vaccines have been approved. Naegli said they are interchangeable, so people can get either booster regardless of their original vaccine series. The vaccine just has to be separated from your last booster by two months.
With studies showing that it is safe and effective, Naegli hopes more people will get the flu shot alongside the new booster.
"One of the points that we've been trying to push over the last six months to a year is that this pandemic has decreased access to our yearly and required vaccines, especially in our children. Throughout the country, we've seen vaccine-preventable diseases pop up, such as polio was found in New York. So we're seeing that be a problem right now. It's kind of an after effect of the pandemic is we just didn't have the access to care for those kids, so we're trying to catch them up on their vaccines."
Find appointments across Minnesota for the new bivalent vaccines on the state website mn.gov/covid19.
For the Minnesota Native News Health Report, I'm Feven Gerezgiher.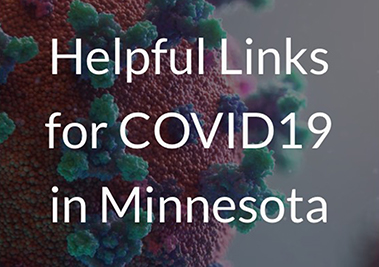 Subscribe to Minnesota Native News in your favorite podcast app