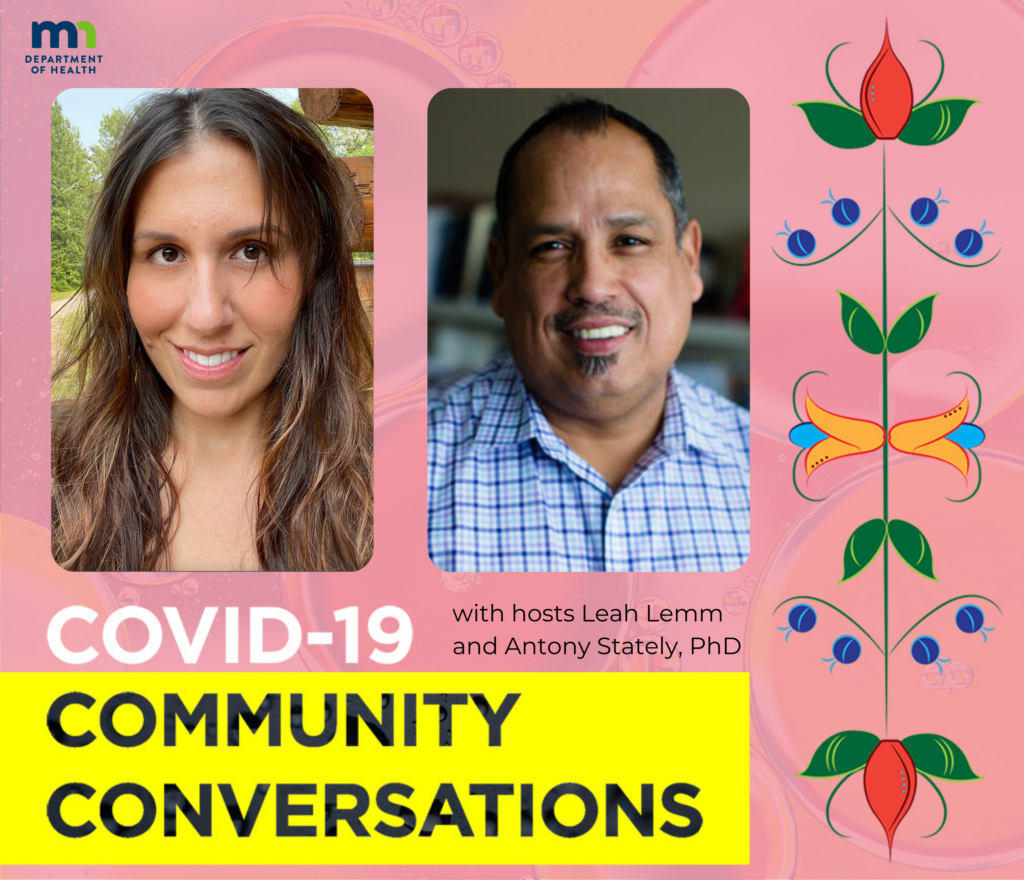 Co-Hosts Leah Lemm (Mille Lacs Band of Ojibwe) and Antony Stately Ph.D. (Ojibwe/Oneida) explore how Indian Country in MN is responding and adapting to the current pandemic health crisis.

On today's show, Antony and Leah are joined by Dr. Angela Erdrich and Laz Carreon RN, from the Indian Health Board of Minneapolis, for a discussion about COVID as our communities prepare for back-to-school. We discuss vaccines for school-age children, Paxlovid, and what to do to prepare you and your family for a COVID infection. We also talk about making the most of your back-to-school clinic visits, figuring out if you can take Paxlovid for a covid infection, and the complications around testing and COVID precautions.
Dr. Antony Stately is the CEO of the Native American Community Clinic.